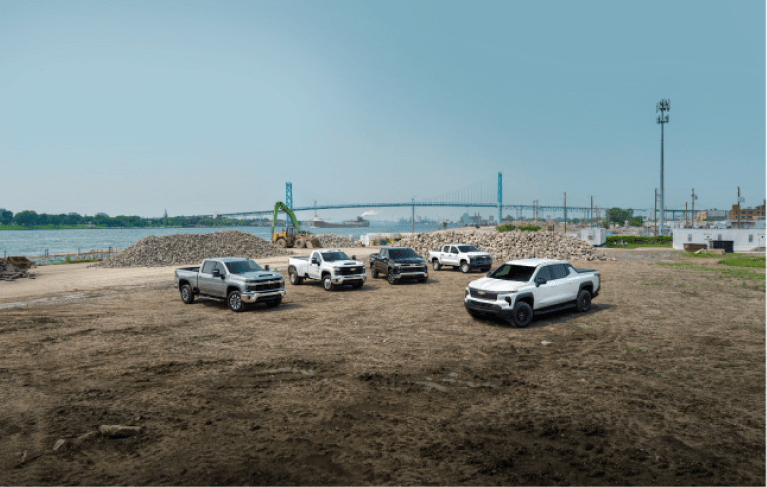 Certified Pre-Owned
Get a pre-owned vehicle that's inspected and warrantied.
Get Approved
Apply online using our quick credit application to get started.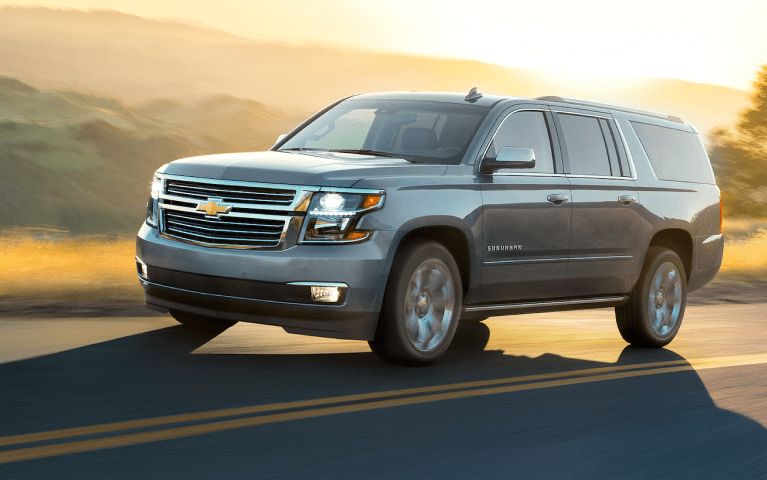 Value Trade-In
Get an online quote from Betten Baker Allegan for your pre-owned vehicle.
Our Reviews
Our salesman Mitch was second to none in customer service! He had and continues to have a tough position because General Motors themselves create stressful positions that he is left holding the bag having to explain to his customers! I worked for General Motors, Ford Motor Company and Amazon in management positions for the last 30 years of my career and can tell you firsthand, you are only as good as the company that supports you and thank goodness that Bettan Baker supports him and not General Motors! Mitch is a catch for any dealership and I am very pleased with how hard he worked to make sure we stayed with him and did not easily bail to a dealership closer to our home in Macomb! BRAVO to Mitch for a great job, we will be loyal to him for all of our needs!
Christi found the exact truck I was looking for quickly and put the deal together to make it happen. I never had a more flawless experience in buying a new vehicle.
I have purchased a couple vehicles from Betten Baker from Bret Mallory, and the experience was great. Bret found the SUVs I was looking for each time, and the whole process right up to delivery was wonderful! Thank you Bret, and thank you Betten Baker for a great car-buying memory!
Very friendly staff, great to work with on getting the deal done on the new to me truck.
Bret and Jay were awesome! I had an issue with the first car I bought from them. They made it right. Now I'm in a vehicle that I love! They went above and beyond to make sure I was happy. Great service and honest people!
I Bought a car from Jaret about 2 years ago and love it to death! He was a great salesman and made buying a car at Betten Baker EASY! I will be sure to return the next time I need a car!
Absolutely love Brett Mallory. Very honest and will go to no end to find Your Car.
They worked like a team to help make our purchase go through at the end of the day. So that we could drive it home that day.
I was in an accident and my work truck was totaled. We reached out to Bret at Betten Baker. The used truck market is very limited right now. Bret got us a truck, a beautiful 2017 Bright red 2500HD extended cab 4x4, brought the paperwork to my home as I was not able to travel, and got us into the truck. My son drove the truck on the first day and made it about 30 miles, and the truck threw a code and went into limp mode. Needless to say, we were frustrated. We called Bret, he was gracious and apologized for our problem. Arranged for a loner work truck, helped my Son move all the tools and equipment to a loaner truck they supplied. Got us a new transmission with a 3 year , 100,000 mile warranty , and had our truck back to us in under a week. This was not our first purchase from Bret, and it will not be our last either. Thank you Bret and the Service department!
After endless searching for a used car, I contacted Bret Mallory on the need for a good used vehicle and gave him my price limit. He reached out to me 36 hours later with the perfect well maintained vehicle for me. Thanks Betten Baker for the pleasurable purchasing experience.
Had a great experience buying my first car! Bret made sure to help me find the car I wanted and answer all of my questions. J was great in explaining the loan for a first time buyer.
This dealer provided us with excellent service that went beyond normal expectations. We recently bought a previous owned vehicle, and it had problems unbeknownst to the dealership or us. Management diligently worked with integrity and honesty to resolve technical and logistical issues presented by our particular circumstances. What distinguishes a good company from a great company is how the business and its people respond when things do not go right. This is hands-down a great car dealership, and we would like to thank them for all of their efforts in helping us get to a more than satisfactory resolution. We highly recommend this dealership when you are in the market to buy a vehicle.
Very comfortable environment. Happy with the ease of the whole process!! These guys are awesome!! Would definitely recommend these guys to anyone. I absolutely love my new car!!
I am so impressed with the quality of customer service and support I received from Christi Foster at Betten Baker Allegan. She went above and beyond to make sure I got a great deal and an awesome vehicle. I went to the dealership once to test drive vehicle and everything was handled via text. Christi even delivered my new Jeep to me in Kalamazoo. The whole experience was flawless and exciting.Thank you again Christi, I love my new Jeep.
I had the best time buying a new vehicle with Christi. She made sure I got a great deal and an awesome vehicle. I definitely recommend visiting Christi at Betten Baker to everyone looking for a new vehicle.
Always happy with the service here. Things usually go good but even when something don't go as planned they stand behind their work and do their best to take care of you.
Super friendly and helpful. They made it so easy to trade in my truck for the new vehicle I wanted that I didn't think I could initially afford but they made it happen within my budget.
I purchased a new 2018 Seirra 1500 pickup from this dealer in April 2019. We have returned to the dealer 4 times for routine service since that time. At all times during our experience we have been treated professionally and are very pleased with all aspects of our dealings with Bentten Baker Allegan Michigan.
Mike was handling the service department all by himself. He did a superb job as he always does of making sure the customers have a good experience and get the needed repairs done. He certainly could have used some help at the service desk.
Bret at Betten Baker is wonderful and does a great job at getting you exactly what you are looking for! I will recommend him if any of my friends and family are looking for a new car.
Bret Mallory was efficient and professional and was able to locate a 2020 Buick Enclave for me in the color and equipment I requested. He addressed all of my questions and was prompt in his communications with me !
Trevor O was excited for us and could not have been more helpful. Our lease was up in just a few days and he made every happen quickly and safely during the pandemic. He went above and beyond to ensure we got exactly what we wanted and that we stayed safe! We have bought our last 3 vehicles at this Allegan dealer and will be back.
Brett Mallory is awesome! Found me a truck that was exactly what I was looking for and pulled off a dealer trade for it and made it happen.
We bought a Denali from Trevor Onken three years ago when he was at his previous GM dealership. When we decided to purchase another car we located Trevor at Betten Baker in Allegan. We wanted to downsize and looked for a recommendation from him and he helped us choose a Buick Enclave Aviner. Because of the coved 19 restrictions and that we live in Norton Shores, our transaction was done over the phone and the internet.. I'm 80 years old and consider Trevor to be the best salesman I ever dealt with
If you want good service see Mike K. Fair, straightforward, with respect. HONEST! I have not one time had a problem with Mike. He always even asks about my family members. My husband who was in the hospital and nursing home last fall and Mike helped me with his truck and still asks how he is doing. Sooo appreciated by me. Sad there is not more of that thoughtfulness in businesses these days.

Welcome to Betten Baker Chevrolet
Customer Satisfaction is #1
We are your trusted Chevrolet dealership in Allegan and the reason why our loyal customers keep coming back. From the time you enter our showroom when you service with us, you can expect to be treated like family, each and every visit. We offer an extensive new and pre-owned inventory, as well as our competitive lease specials, finance options and expert auto service. We are dedicated to providing exceptional customer service and being an integral part of our community.
Making a Difference in Our Community
Our Betten Baker Allegan team believes in community; we are a community, and we are part of a community. And while we are proud of the many partnerships we have with local charities and organizations, we are always curious about opportunities to get involved. Currently, Betten Baker Allegan works with a number of organizations throughout the year, including the local high school, Lane Soft Water, R. Smith & Sons Inc., Milbocker & Sons Inc., Corky's Drive-In, Allegan Tubular Products, and Cheshire Hills Golf Course. Whether it is a seasonal sporting event, or a local fund to support community members, we want to help make a difference with you. Let us know what's going on and if our support can help. Check out our events page to see what we are up to, and feel free to reach out to us directly if you think there is something we should know about or be involved in. We are advocates for community and local businesses!
Ask A Question
Get Directions To Our Dealership